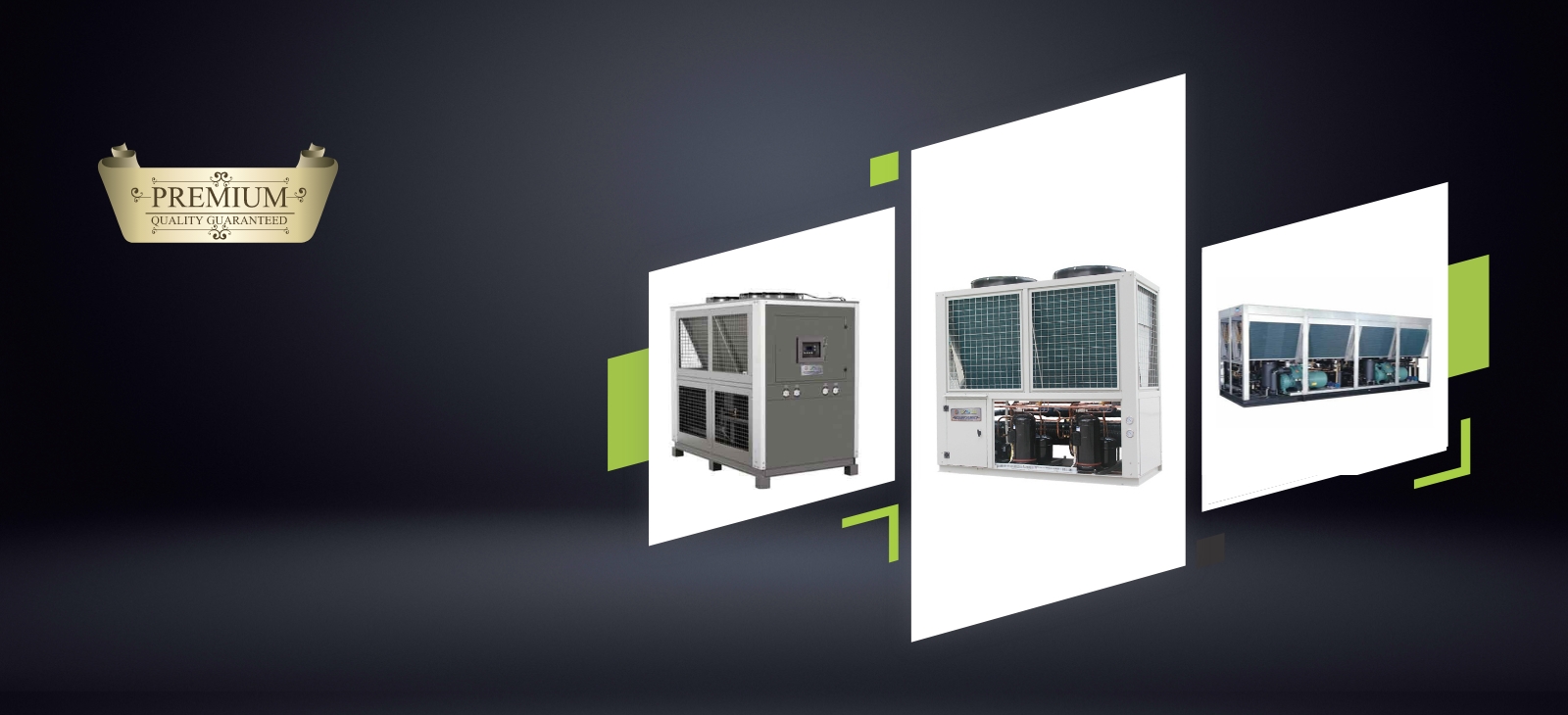 Banner 1-1
Your Premier
Water Chiller
manufacturer
Banner 1-1
Your Premier
Small Chiller
manufacturer
Banner 1-1
Your Premier
Water Chiller
manufacturer
Quality Chiller Manufacturer
Ozone Air Solution. is incorporated in the year 2012,as an ISO 9001:2015 Certified Company Now it becomes Ozone Air Solution Ltd. We are engaged in manufacturing, supplying and exporting of industrial water chiller and other commercial air conditioning systems which are known for their hassle free performance and supreme quality. In addition to this, we also undertake complete turnkey projects for commissioning and installing chilling plants and chilled water systems. Our range of products is renowned for precision attributes such as perfect finishing, longer service life, optimum performance efficiency, easy installation, speedy operation and lesser cost of maintenance. We also provide chiller accessories and panel air conditioner that are required for maintenance purposes.
We Aim at In All Our Operation to Deliver the Highest Quality Products. that Are Safe and Fully Compliant to All Regulations & Standards.
We Take Pride in Delivering Transformational Results to Customers. and We Have the List of Customers Who Satisfy with Our Quality Products.
We Are Ready to Given Services to Our Customers at Any Time. Our Team Available on 24/7, Ready to Answer Customer Calls at Any Time.
Our Unit Consists of Modern Machines, Tools & All the Safety Devices. Which Helps Us in Carrying out The Production Process Smoothly.
50+
Experienced Service Team
10+
Years of Experience in this Field
5000+
Happy Customers by Our Products
About Us
Ozone Air Solution Ltd. Is Known for  Chillers manufacturer & Supplier in India. We Are Having 10+ Years of Experience. We Specialized in Engineering and Fabrication of Chillers.
Why Ozone Air Solution Ltd.
We Are the Best Quality Chillers manufacturer & Supplier in India. We Have the Team of Experienced Engineers in this Specified Field and Satisfies More than 600's of Customers per Year.